Our culture fosters a caring and collaborative environment that brings out the best in everyone. Ask any Marquette employee what it feels like to work every day and most will say it feels like family. From your first day to your last, you'll establish friendships and work with people that support each other. 
It is a "one for all and all for one" attitude that has been the core of our 110 year success story. It is knowing that you have the ability to create your own career path and are given the tools you need to succeed. The support you need on the job and in life are found right here. And, Our Mpowered™4 program provides employees with four hours paid time to participate in a volunteer activity to make a difference in their own unique way.
Team Mpowered™
Every employee at Marquette Savings Bank is a Member of TEAM Mpowered™. As a member of our team employees are encouraged to make a difference by volunteering to help their community to be a better place. Our Mpowered™4 program provides all employees with 4 hours of paid time to do just that for causes that matter most to them.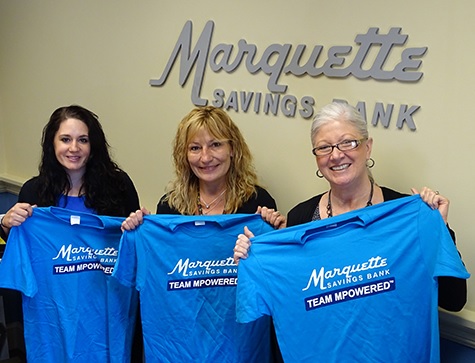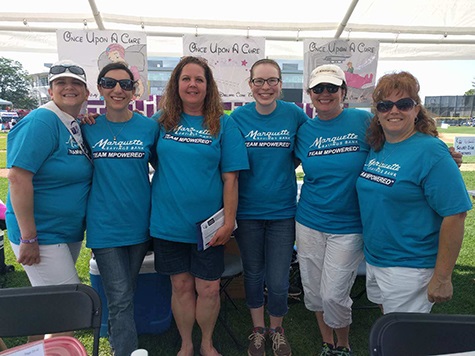 Making a Difference
Team Mpowered™ is a regular participant in the American Cancer Society Relay for Life. This year was another record breaking year. Our team generated over $4,000 for this worthy cause. We hope you can join us for next year's event!