Marquette's ATM & Debit Cards offer tremendous access to your money nearly anywhere through three unique ATM networks that provide convenience locally, regionally, throughout the United States and many international countries.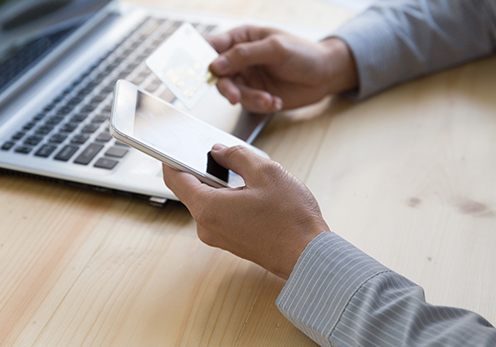 The Versatility of Marquette's Debit MasterCard®
Get instant cash at thousands of ATM locations displaying the MasterCard, Cirrus®, PULSE®, Allpoint or Freedom network symbols.
Make purchases at retailers displaying the MasterCard, Cirrus or PULSE network symbols.
Earn ScoreCard Rewards points when signing for purchases.
Make deposits at any Marquette Savings Bank Branch ATM location.
ScoreCard Rewards
If you have a debit card with Marquette, you are automatically eligible to participate in ScoreCard® Rewards. You may earn points when you sign for purchases at participating merchants. Instead of entering your Personal Identification Number (PIN) and be rewarded with points to exchange for brand-name merchandise or travel.
Create your profile and log in today at ScoreCardRewards.com and look at all the possibilities in our online rewards catalog, then check back to see how many points you've earned!
It's just our way of saying thanks for being a customer of Marquette Savings Bank!
An ATM Card with outstanding reach
Marquette utilizes three ATM networks to provide customers with exceptional surcharge-free access to make withdrawals, transfer funds and check balances at over 55,000 ATMs found locally, regionally, nationally and in many international countries. Marquette Branch Offices, The Freedom Alliance Network and the Allpoint Network.

Marquette Savings Bank Network
Twelve locations at Marquette Branch offices throughout Erie & Crawford Counties (PA)
Freedom Alliance Network
700 locations in Pennsylvania, Ohio, New York and Maryland for surcharge-free withdrawals, transferring funds, and checking balances. View all Freedom Alliance Network Locations here. 
Allpoint Network
Over 55,000 ATM's available in the United States and many international countries for surcharge-free withdrawals, transferring funds and checking balances. Many retail locations such as: CVS Pharmacy®, Walgreens®, Target®, Sunoco®, Exxon Mobil, Kroger®, Safeway®, and Winn Dixie®. View all Allpoint ATM locations here.
Find the ATM Nearest You
Use the ATM Locator
Our ATM Locators below will provide immediate locations here in Erie and Crawford County, within our Pennsylvania, New York, Ohio and Maryland Region and across the United States and many international countries.
Download our App
Or, download our Marquette Savings Bank Mobile Banking App or the Allpoint App for On-the-go access to ATM locations and directions anywhere, anytime.