Fraud Alert: October 21, 2020
Please be alerted to a two staged scam that criminals are using to directly steal from the checking accounts of consumers in our area.
STAGE ONE:
Involves the criminal making a call notifying a credit card holder that an un-authorized purchase was made on their card. The criminal then makes a phone call to the credit card holder posing as a representative of the impacted company such as Amazon or PayPal. The criminal, posing as the fraudulent representative, then provides a link to a webpage and directs the consumer to download a fictitious ZELLE® personal payment application to get their money refunded. Once at the fictitious ZELLE® site --- the consumer must enter information that provides direct access to their checking account.
STAGE TWO:
The criminal uses the information entered at the fictitious ZELLE® site to directly transfer money from the consumers checking account into a source they establish. And until action is taken the criminal can continue to withdrawal large amounts, multiple times. Once the money is withdrawn from their account the money cannot be recovered.
WHAT CONSUMERS SHOULD DO:
Consumers should be aware of any calls from any person notifying them of unauthorized purchases on their account.
If the consumer is asked for account information, hang up and immediately contact your credit card company from customer service phone numbers indicated on the credit card or a billing statement to verify that unauthorized purchases have been made and how to take action.
Do not provide anyone with your account information.
If they ask you to go to a link and download a ZELLE® personal payment app --- DO NOT USE IT. ZELLE® has their own app. that uses a purple logo (see below). The fictitious site has a ZELLE® logo that is red. NOTE: Marquette customers have the ZELLE® app available in their Mobile Marquette app.
When in doubt assume your identity has been compromised. Call your bank or credit card company.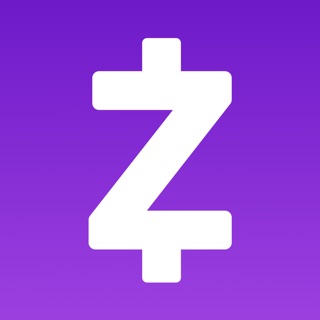 This is the correct ZELLE® app symbol to look for.